Crews clean up Garrison Creek
June 10, 2019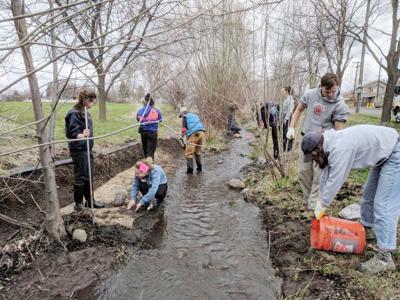 Two vegetated areas near Garrison Creek now can be used as living classrooms for students and enjoyed by others.
The Walla Walla County Conservation District and Washington Conservation Corps recently cleared trash, sediment, blackberry brambles and reed canary grass near Garrison and Pioneer middle schools, said Lynda Oosterhuis, county Conservation District resource technician.
Read more about the Washington Conservation Corps and Walla Walla County CD's work with tribal partners and the local schools by following the link below.
Source: Crews clean up Garrison Creek | Walla Walla Union Bulletin – June 9, 2019